Dec 25 2022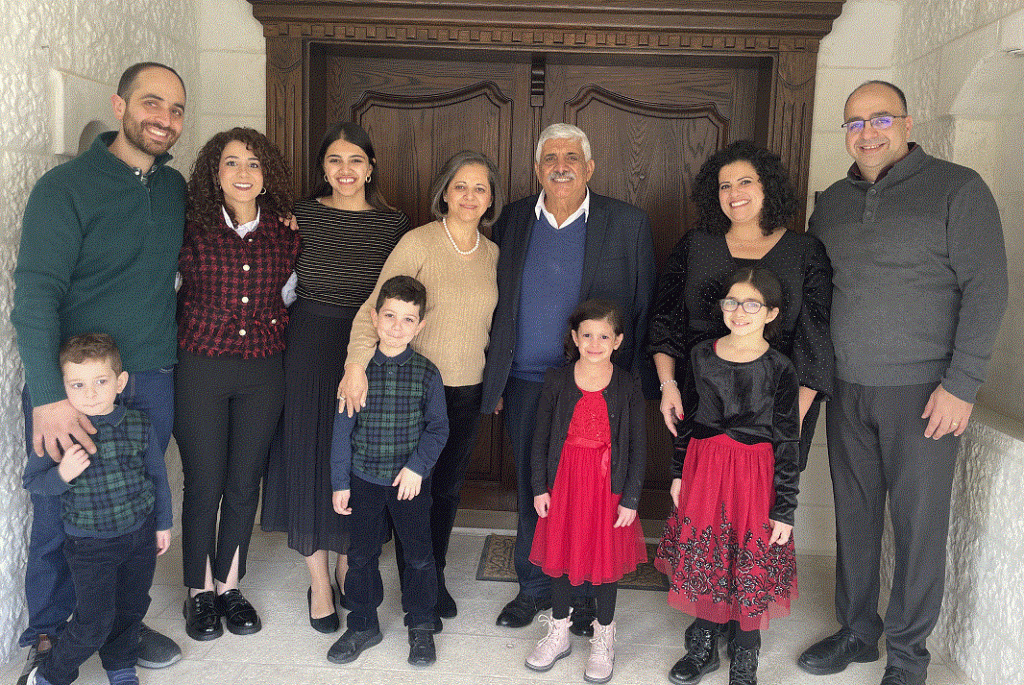 From Amman, Bethlehem, Ramallah, Jerusalem, Philadelphia, and Washington
Salam was appointed and began working as director general of the Alliance Academy in the Amman southern neighborhood of Al Yadoudeh in August 2022.

This is a leading inclusive school where children with disabilities and learning difficulties study along with the other students. Salam, who had to step down from her leading role in her work with senior citizens is totally immersed in her new voluntary job.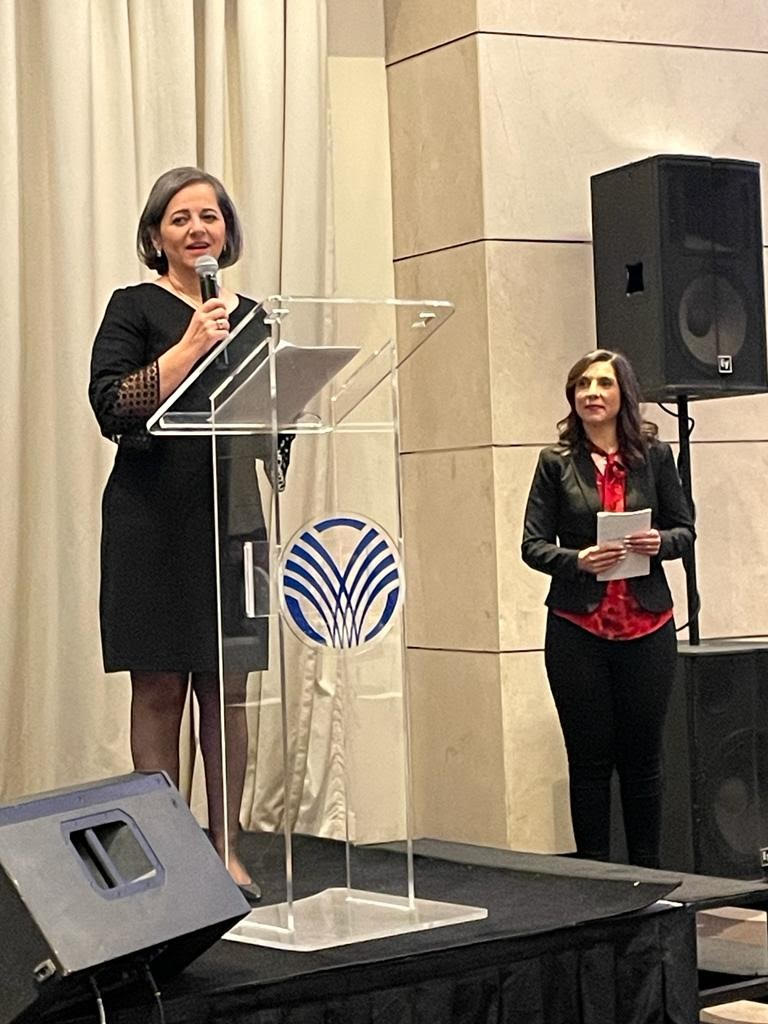 This year she had to skip the family tradition of making Thanksgiving on the occasion but promised her nieces and nephews that she will try serving the thanksgiving menu during the upcoming Christmas vacation which will also feature a visit by Dina, Tamara, Tania's families, and Labib's family from the UK.
Bishara and Zohra are expecting a child in and around Daoud's birthday at the beginning of April 2023. In a happy celebration at the future baby's great uncle Danny in New Jersey it was revealed that the coming baby is a BOY.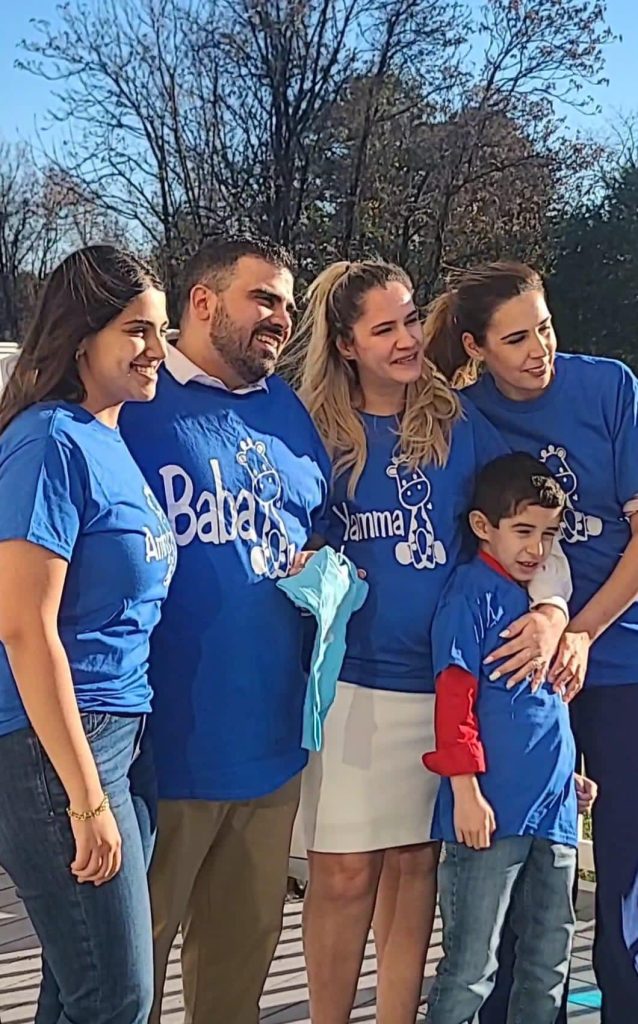 Zohra and her sister have started a store next door to Bishos the Le Souk in Philadelphia opened this month. Visit both if you are in the Philly Fox Chase area.
Daoud has been busy as ever. He has recently met with Prince-EL-Hassan-Bin-Talal and Prince Mired Bin Ra'ad and was invited to a reception at the Swedish Embassy to welcome the King and Queen of Sweden to Jordan.
He has been very busy with his journalistic work and adventures which have become a bit dicey recently. A short detention at the airport in Amman was unexpected as have been some of the bureaucratic problems his media organizations are facing. Daoud's big adventure has been the creation and almost single-handedly producing a Christian Arab magazine which can be seen at Milhalard.org (tax-deductible donations are welcome here).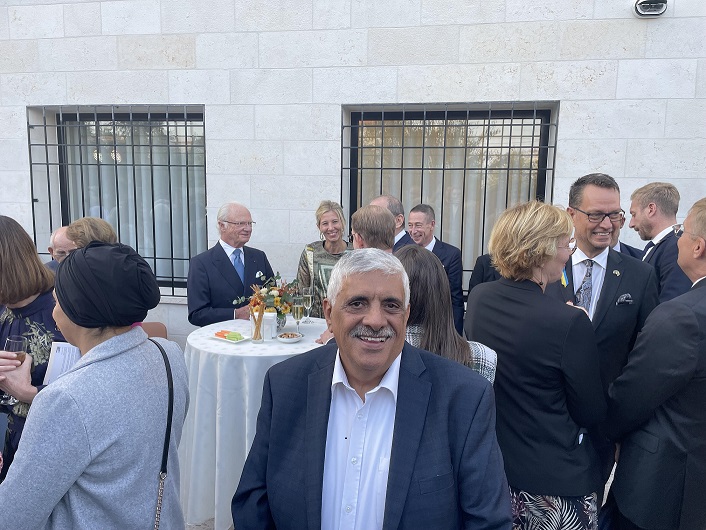 Daoud ended a three-year stint as the secretary of the Jordan Evangelical Council this September giving him more time to work on the magazine. Church leaders are not happy with someone else speaking on behalf of Christians even on nontheological issues. So Daoud is now dealing with both politicians and religious leaders. Pray for him that he can have wisdom in balancing honesty in reporting truth to power while having sustainable media operations. He is vice president of the local Amman International Rotary and last month he succeeded in inviting the US ambassador to Jordan to speak to Rotarians in Amman.
Tamara, Alaa, Yasmeen, and Dalia Qasasfa have settled in a remodeled Arab house in the town of Bir Onah, Jerusalem. They are happy to be living in a neighborhood in which Dalia and Yasmeen have found friends their age that they can play with outside almost daily.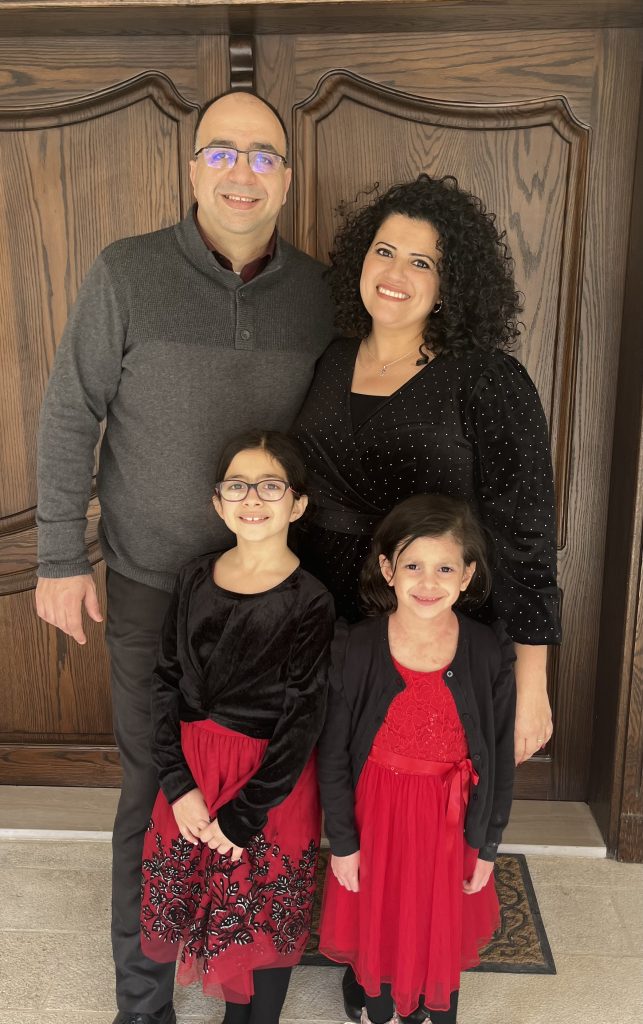 Yasmeen and Dalia have joined a gymnastics class and continuously practice handstands, somersaults, and many more stretches at home. Yasmeen in third grade and Dalia in first are learning Arabic and Hebrew along with all the other subjects they learn in English. Tamara is enjoying teaching fourth graders this year a lot more than she did teaching sixth graders last year.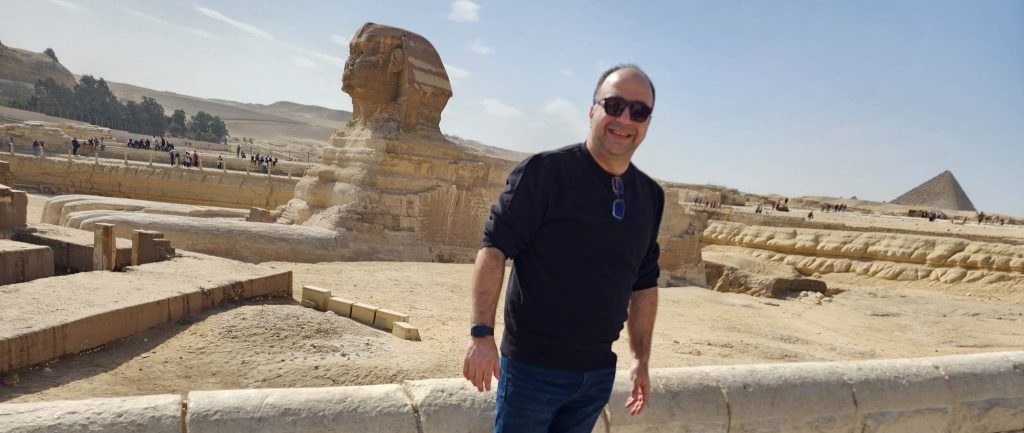 Alaa is continuing to lecture at the Bethlehem Bible College and has been enjoying some travel with them, such as his recent trip to Egypt in which he was able to visit the pyramids.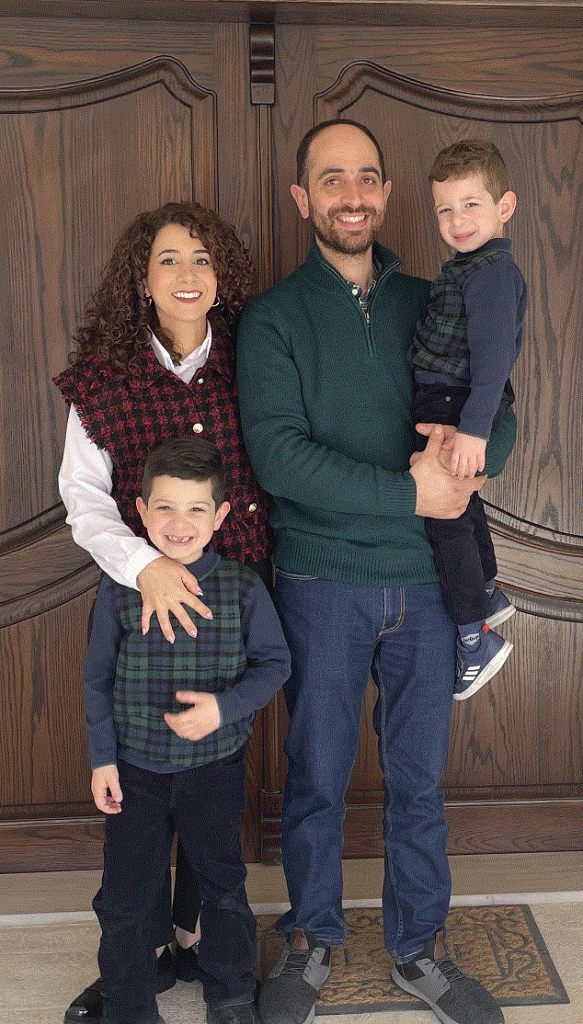 Tania, Samuel, Saleem, and Karam Dalou live in the Jerusalem/Ramallah Kufr Aqab neighborhood and are fortunate to be able to send Saleem and Karam to the prestigious Ramallah Friends School. Whenever Daoud and Salam visit, Daoud gets to pick up the boys and even goes with Saleem to soccer practice.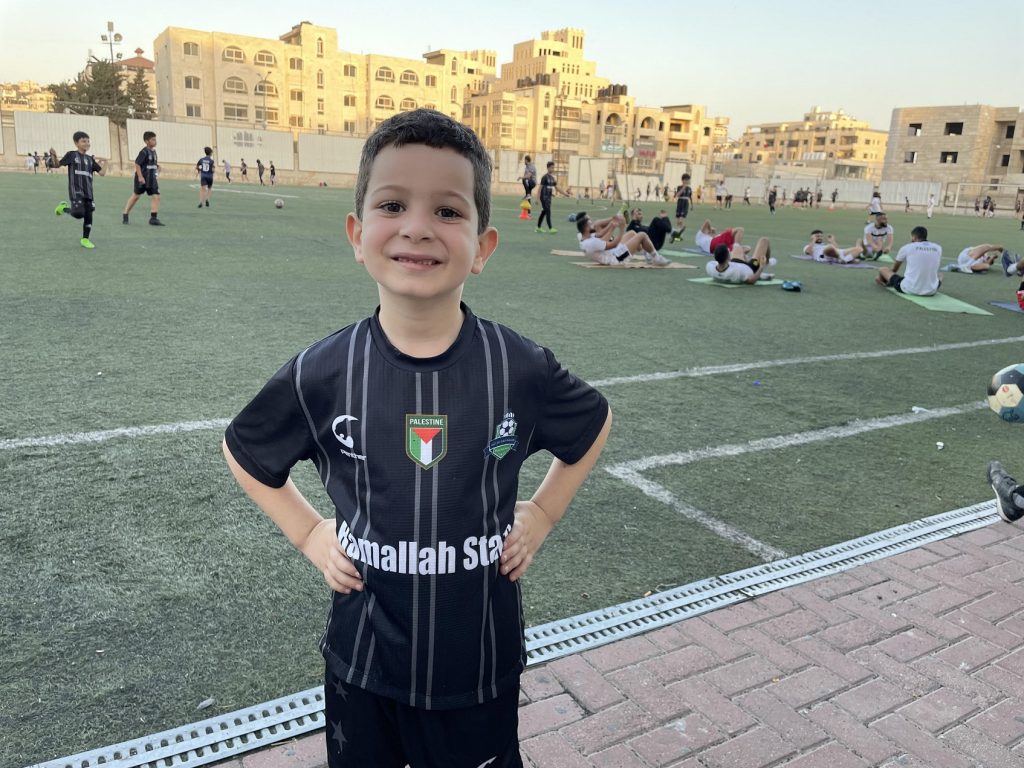 While Samuel is helping run the family fruit and vegetable business Tania is busy with her career at the Germany GIZ organization. Last month her work sent her to Amman, and she stayed at the Four-Season Hotel. Salam and Daoud visited her there.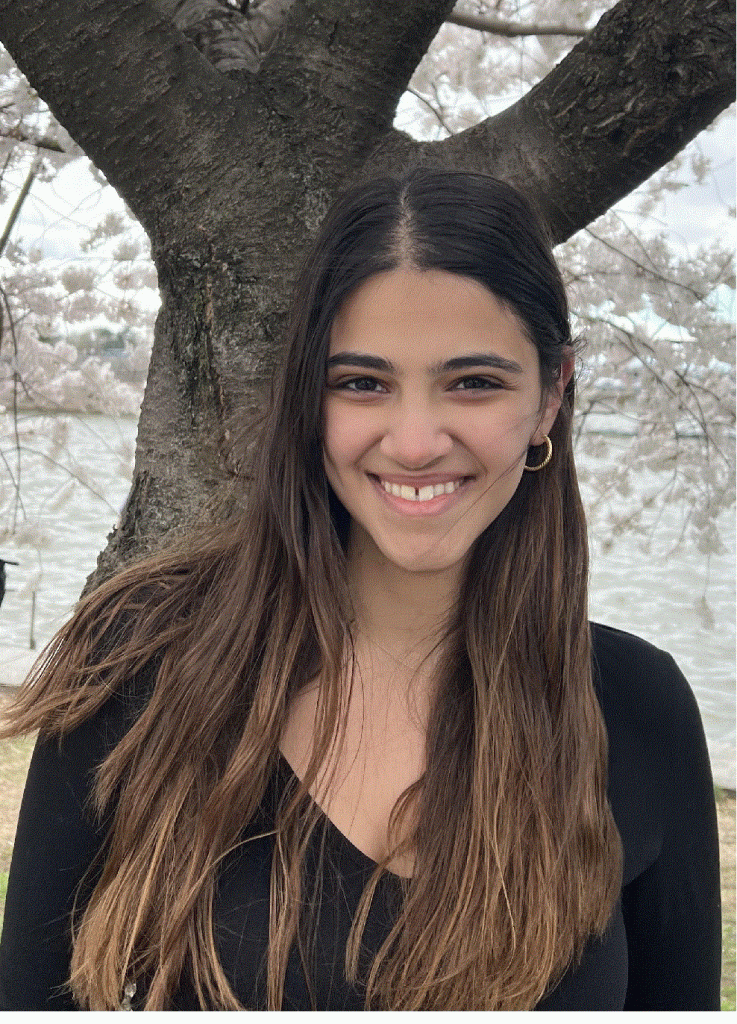 Dina has been jet-setting the US in her job at MacKensie & Company while there she contributed to this important article about parenting and careers. At the same time, she has been preparing for Law School. She took the LSAT in September and again in October and received excellent results both times (higher the second time) which would most likely qualify her for the law school of her choice. We were happy to see her in the summer while Daoud had a speaking migration event at the UN in New York, and will be happy to spend the Christmas holiday with her as well as our grandchildren in Amman. Dina is enjoying living in DC and has made close friends there (see photo below).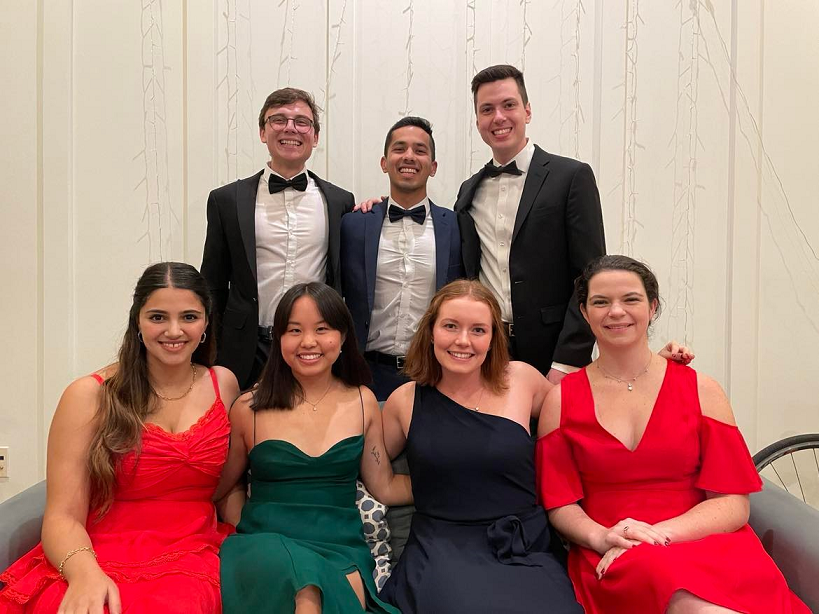 We will close our newsletter with a Bible verse that is the motto of the Alliance Academy that Salam leads which calls on students and faculty to:
"Grow in wisdom and stature, and in favor with God and man"
Merry Christmas and a Happy New Year